Patient Newsletter Summer 2022
Welcome to our second edition of the Pinhoe & Broadclyst Medical Practice Newsletter
Our Practices
We are currently registering 150 new patients to our practices each month mainly due to the rapid growth in new build housing locally.  At our Broadclyst practice our building work to create more space is finished and our staff are enjoying the new telephone consultation spaces, staff room and office facilities. With space constraints at our Pinhoe practice, the Clyst Caring Friends Pinhoe office has relocated to their office within their day centre at Broadclyst. The telephone numbers remain the same.
Covid-19 Autumn booster programme and Influenza campaign
With the exception of children eligible for the nasal influenza vaccination, and patients who are housebound or residing in a care/nursing home, all patients eligible for a flu and covid vaccination should have now been invited. If we hold a mobile number for you, you should have received an SMS message inviting you to book, alternatively, you should have received a letter. We are planning on vaccinating our housebound and care/nursing home patients in early October and our young children in the October half term.
If you have not yet booked into one of our clinics, there is still time to do so. We are running them on 24th September, 8th October, 22nd October and 19th November with appointments are both sites. We will also open up some weekday appointments soon for those who cannot attend on Saturdays.
If you have received an invitation but would like to decline the offer, please let us know by using our online contact form – otherwise, you will likely continue to receive reminders to book.
Patient POD
A new patient POD is shortly to be installed in the Pinhoe waiting area.  This will enable patients, without clinical supervision, to perform their own checks such as blood pressure, weight, pulse etc. which are then instantaneously updated on to your patient record and can be immediately viewed by the doctors and nurses. It is not a replacement for your doctor or nurse, but a helpful addition to the practice that you can use at a time to suit you.
Retirement
We say a sad goodbye to Practice Nurse Rhona Minton after 21 years with the practice. We are sure you will join us in wishing Rhona a very long and happy retirement.
New Telephone System
We are very happy to report that our new telephone system is due to be 'going live' from 13th September. There are many features to enhance your patient experience when telephoning the surgery.  On calling, you will be told the position number you hold in the queue, if this is position 4 or more you will be given a call back option and the system will log a call back for you from a patient services administrator as soon as one becomes available. If you miss that call back and you ring in again, the system will automatically place your call at the front of the queue.  From the installation date, all calls will be recorded and monitored for training purposes.
Face Masks
Following updated Public Health England infection control guidance regarding face mask use in healthcare setting, our practice policy has been reviewed. You are no longer required to wear a face mask within the practice unless you have a temperature, cough or respiratory issue (where not exempt). Masks are still available at the reception desk should you wish to wear one. All our clinicians will continue to wear a mask in the consulting room.
AccuRx Triage
Since the beginning of June our online eConsult service has been replaced by the AccuRx service.  This is a very similar electronic consultation service but with greater benefits for patients and staff alike.  It is a more user-friendly service with a shorter form to complete and more relevant questions. The benefits are also the ability to send bulk messages to patients and record all the messages on patient notes.
New Practice Policy for Proxy Access
Since the changes to GDPR in 2018, the BMA and CQC have had a differing view on the age of child competency. The practice has decided upon the following policy for patient online access.
For children aged under 11, parents may request a proxy access account to their child's medical record. The parent needs to attend the practice bringing both photographic ID and proof of parental responsibility (birth certificate) with them.
For children aged 11 & 12, our practice policy is that we do not permit online access, proxy or otherwise, to this patient cohort. Parents of children in this cohort may use the online repeat prescription request form.
Children aged 13-16 may request their own online access. They need to attend the Practice in person to submit the form and bring ID (birth certificate or passport).
Patients aged 16+ with capacity may request their own online access. They need to attend the Practice in person to submit the form and bring ID (birth certificate or passport).
For patients aged 16 and over who are deemed to not have capacity, a carer or other person with a legitimate reason may request proxy access to the patients' medical record, for example, a carer requesting medication on behalf of a patient with dementia. The requestor needs to attend the practice bringing photographic ID with them.
First Contact Physiotherapy
Our practice has physiotherapy appointments available at Pinhoe on Tuesdays and Fridays.  If you have a problem and you feel you would like to consult with a physiotherapist in the first instance, you may make a face-to-face appointment booking via our Patient Services Administration Team at the desk or by telephone, there is no need for a referral.  The Physiotherapist will triage you and refer you on, if necessary, as appropriate.  You may book these appointments up to 2 weeks in advance.
Patient Participation Panel
Join our PPP Group - Would you like to have a say about the services we provide?
CPCS – Community Pharmacy Consultation Service
Our practice has signed up to a new service called the Community Pharmacy Consultation Service a few months ago and has been very successful. With certain ailments, it may be possible to get the help you need from a pharmacist. When you call the surgery, after discussion with the Patient Services Administrator, you may decide that a personal consultation, either in person or on the telephone with the Pharmacist will be the help you need. Our Patient Services Administrator will take some details and send a referral to a Pharmacy of your choice, providing they have agreed to provide this service. The pharmacist will then contact you that day and offer a telephone or in-person consultation to discuss your needs. They will suggest treatment if appropriate. After consultation they will refer you back to a GP if that's the best course of action.
Travel Vaccinations
With the world opening up to foreign travel once again we are seeing more enquiries about travel vaccinations at the practice. If you think you may need vaccinations for your destination please visit Fit For Travel and search for the vaccinations you need then book a telephone appointment with a nurse at the practice who will discuss with you your requirements.  They will then order your vaccine and make an appointment with you to administer them. Please try to do this 3 months before you are due to travel. Please be advised that we only administer NHS travel vaccinations and not any private travel vaccinations such as Yellow Fever.
Patient Appointments – A reminder of our current options available
Online Consultation – Complete an accuRx form via our website 24/7 at your convenience. Receive a response by close of play the next working day.
Face-to-face – Pre-bookable appointments to see your or any GP in person.
Urgent Face-to-face – (only able to be booked after 08.00 for the same day)
Pre-bookable Telephone Call – Advance bookable calls for your/any GP to telephone you on an agreed date (estimated time will be given).
Urgent Telephone Call – For your/any doctor to telephone at sometime during that day (only able to be booked after 08.00 for the same day).
Meet the Team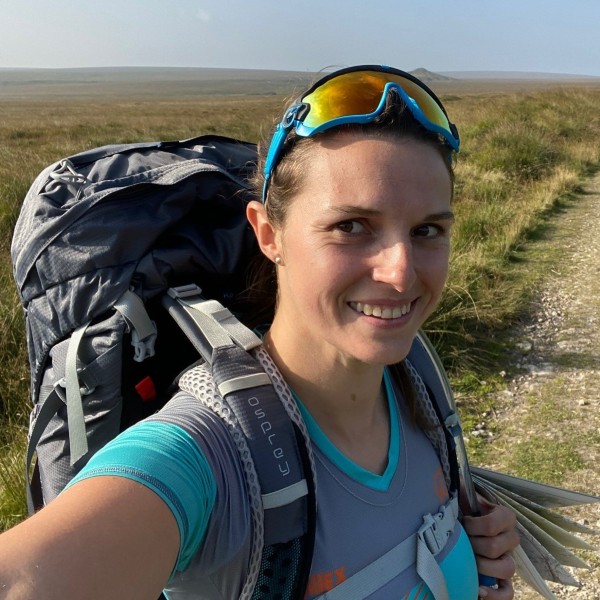 Lizzy Gillam BSc MRCOT - Occupational Therapist
I have been with the Surgery since October 2020 before this I have worked across both health and social care. My role is focused on supporting patients over 65. The aim is to enable people to remain as safe and independent as they get older. A large proportion of my work is prevention based to support people with the majority of my work taking place in patients' home. If you feel yourself or a loved one could benefit from an assessment, please contact the surgery.
 
Jeff Heath - Paramedic Practitioner
I'm Jeff, the new Paramedic Practitioner at the practice. I previously served 22 ½ years with South Western Ambulance Service, both on the road and in the clinical hub (control room). I have also worked for Together Drug & Alcohol Service and latterly worked for 3 years for Devon Doctors on the NHS Devon 111 service throughout the height of the pandemic. I work as part of the same-day 'duty' team, alongside the duty Doctor; undertaking telephone triage, face-to-face assessment and examination, and, where necessary and appropriate, home visits. I work all week, so if you request a same-day urgent call-back, or require a home visit, you may well see or speak to me. I am enjoying bringing transferrable skills from the acute, urgent & emergency sector into primary care as well as learning about the different ways of working in General Practice.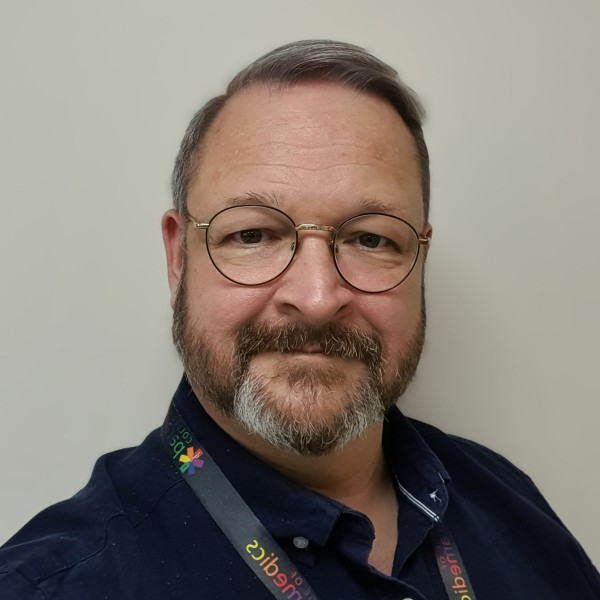 New Joiners
Dr Rafik Taibjee joined us at the beginning of August as a GP Partner. In September, a Mental Health Practitioner, Lizzette will be joining our Primary Care Network and will work across the network of practices, being based at Pinhoe Surgery on Tuesdays. We have also recruited an Operations Manager to help with the day-to-day running of both sites; Hannah starts with us in November. We also have Sue joining our Dispensary and Maria joining our Nursing team; please join us in welcoming our new team members.
Published: Aug 31, 2022